My passion for handmade natural soap started one day when I realized that the soap I had been using for years was the prime cause of my dry, itchy skin. I was surprised to learn that most store-bought soaps (even the ones that boast hydrating qualities) are manufactured with harsh chemicals to produce a rich lather. These chemicals have negative effects on our bodies, including leaving our skin dry and itchy and susceptible to skin conditions like eczema.
Determined to find a better soap for my family and me, I decided to buy handmade natural soap. I was surprised at how quickly it made a difference, and it soon became our everyday soap. I wasn't fully satisfied, though. I found myself missing the fragrant smell of my old soap. Many of the natural soaps I found were unscented or made with essential oils that lacked a beautiful fragrance.
Reluctant to go back to all the harsh chemicals, I began looking for the best of both worlds – great smelling, handmade natural soap. I tried making melt-and pour soap with my kids, but the results were underwhelming. At one point, my husband, Rob, signed me up for a soap-making class, and I soon decided to make my own with phthalate-free fragrances.
I was finally happy with my soap. And so were my friends and family. Once they began making special requests, I realized my new calling – Elemental BlueTM.
– Angie Gallo, Owner of Elemental Blue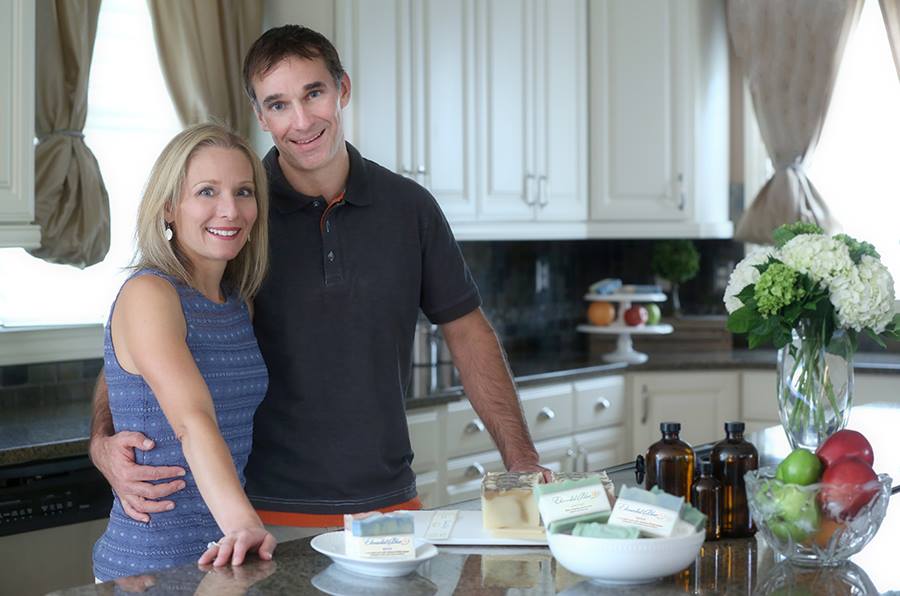 NO MORE DRY,
ITCHY SKIN
We handcraft each batch of soap using a few key ingredients: all-natural oils, lye, phthalate-free fragrance and oxide.
Our soaps do NOT include man-made chemicals such as Sodium Lauryl Sulphate and Sodium Laureth Sulphate. These harsh ingredients, found in most store-bought soaps, cause dry, itchy skin and increase the risk for skin conditions like eczema.
YOU'LL LOVE HOW OUR SOAP SMELLS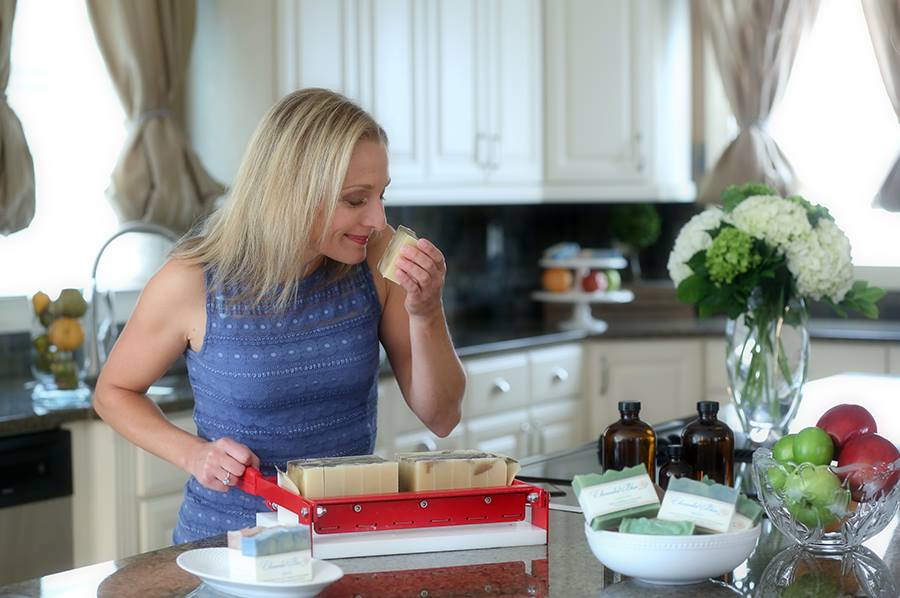 Many handmade, natural soaps lack that invigorating fragrance that really "makes" the bar of soap. We think a great-smelling soap is important, so we make our natural soaps with safe, phthalate-free fragrances to get an amazing scent. To us, fragrance is the difference between a functional bar of natural soap and a great experience. Our customers agree.